NMRoads.com
The official advanced traveler information system for the State of New Mexico.
Challenge
The New Mexico Department of Transportation needed a system to communicate road conditions and relevant information to individuals traveling throughout the state.
Solution
A web-based solution was developed to address the need. The system is highly intuitive and user friendly. It integrates with multiple third party data feeds to give travelers information in real time.
Results
The application won an international award in creativity and innovation, and Real Time Solutions was named an ESRI Business Partner of the Year.
Travelling in New Mexico can be difficult, especially in the winter. The New Mexico Department of Transportation (NMDOT) is responsible for keeping travelers up to date on current road and weather conditions. The NMDOT uses this application to highlight various activities that are happening on New Mexico road ways. Below are a few of the features of the system.
Intuitive Application Design
NMRoads is the tool that the New Mexico Department of Transportation uses to keep users and travelers up to date with road conditions throughout the state. This application serves a very large audience which requires the design to be intuitive and easy to use. Road conditions are best understood on a map which is the primary design element. Users can quickly see if there are trouble spots in a certain area by utilizing this approach.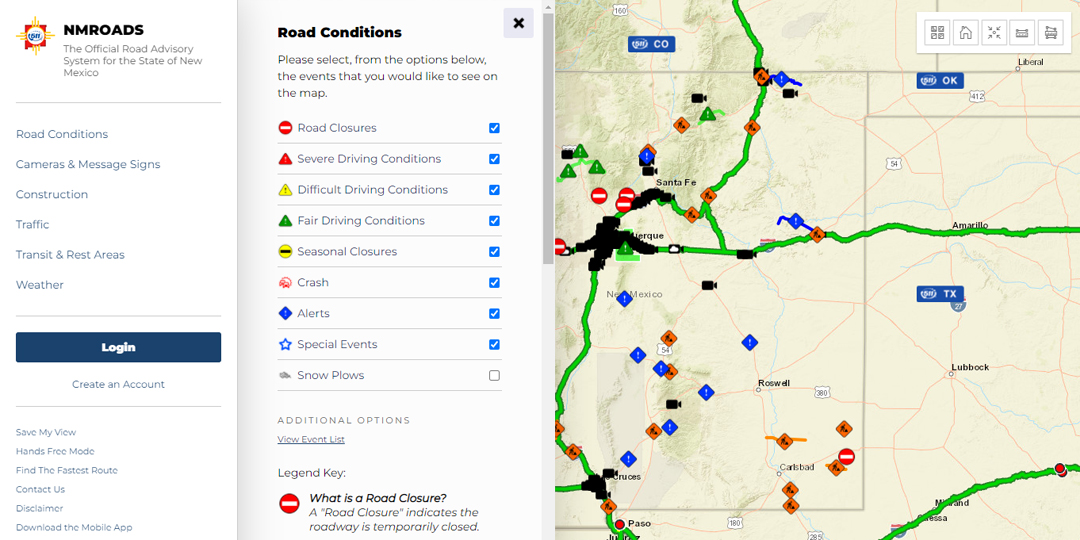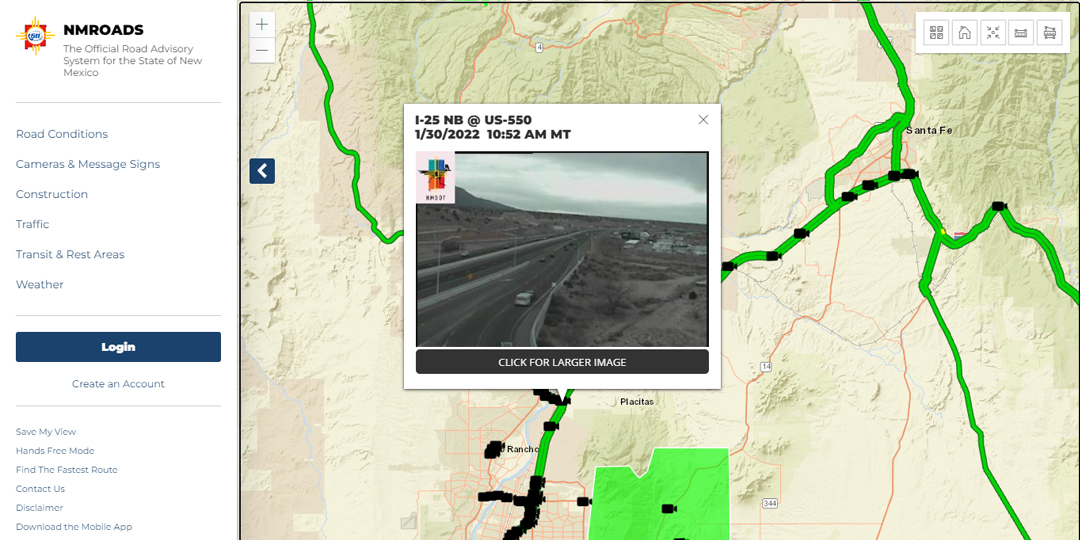 Live Camera Integration
NMRoads pulls in live snapshots from NMDOT Cameras that are placed throughout the state. These snapshots give travelers a clear picture of what is happening on the road at any given time.
Weather Integration
Weather conditions can cause a headache for many travelers. For this reason we have integrated the National Weather Service conditons for New Mexico into the application. With this layer turned on, the user can see weather throughout the state and plan accordingly.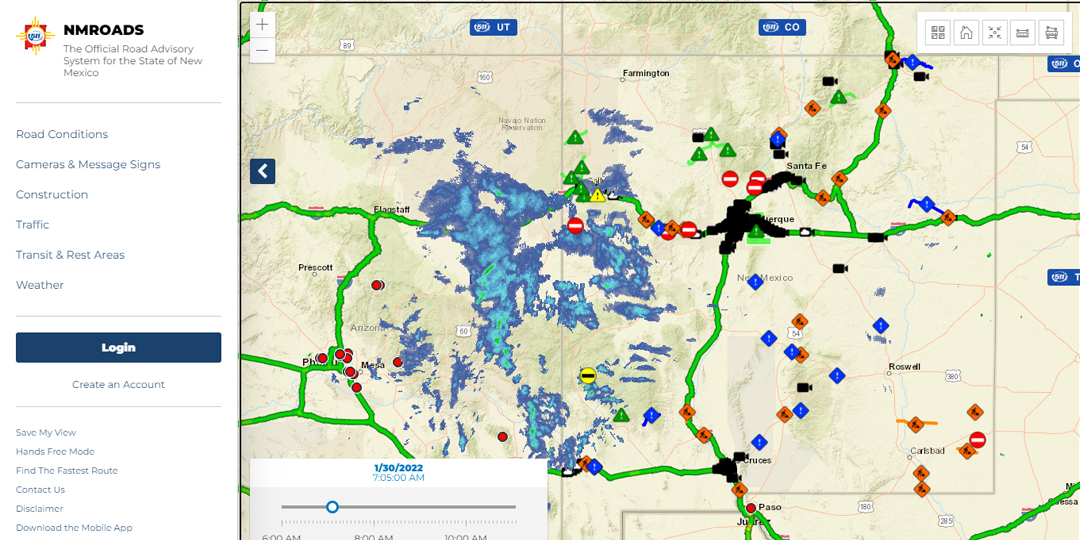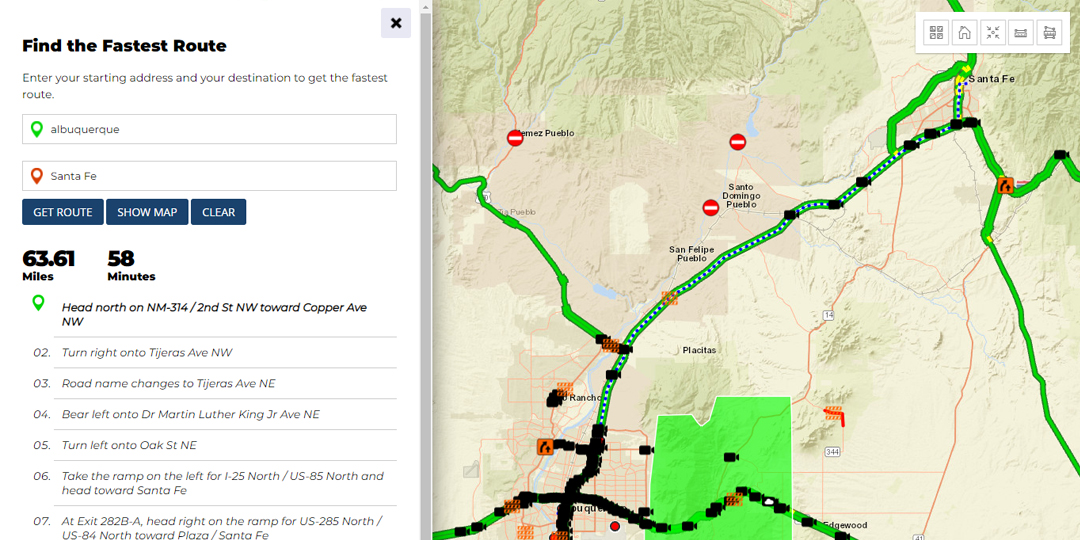 Fastest Route & Traffic Conditions
NMRoads provides live traffic conditons for commuters. Users can create accounts and subscribe to recieve text messages for traffic on routes that are important to them. NMRoads also has a "Fastest Route" component that allows users to find the fastest route to their destination by analyzing live traffic data and routing the user accordingly.