ECECD Rapid Response Portal
New Mexico Early Childhood Education & Care Department COVID-19 Rapid Response Intake Portal system.
Challenge
The New Mexico Early Childhood Education and Care Department needed a system to capture and report positive COVID cases and close contacts within programs across the state.
Solution
A web-based reporting system was developed to address the need. The system allows childcare programs to quickly report positive cases and close contacts to the state. The state can use that data to inform their operational response to keeping programs as safe as possible.
Results
The application is used by over 600 providers that have reported thousands of cases and close contacts. As a result the state is able to use this information to ensure policies are put into to place that keep our kids and providers as safe as possible.
On March 11, 2020, Governor Michelle Lujan Grisham declared a public health emergency in order to maximize the resources available to fight the spread of COVID-19 and minimize public health risks for New Mexicans. The fight against COVID-19 is ongoing, fluid, and requires our collective diligence and attention. Child care programs with a  positive COVID case (or close contact) are required to file a report to the New Mexico Early Childhood Education & Care Department. Below are a few of the features of the system.
Program Creation & Access
The New Mexico Early Childhood Education and Care Department create facility profiles and grant access to their directors. The system will send an invitation to the directors asking them to create a profile.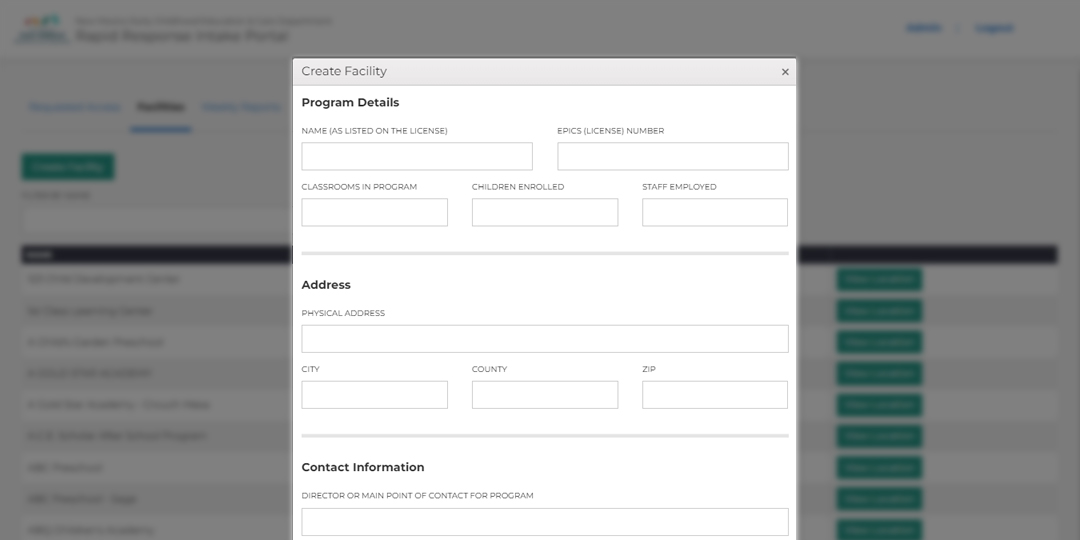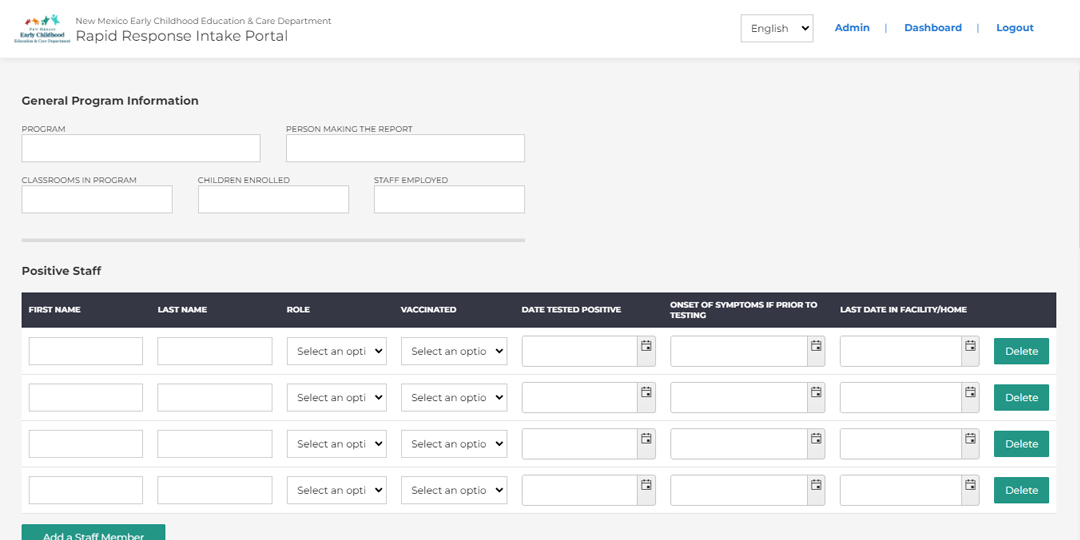 Reporting Positive Cases & Close Contacts
Programs can securely login and report positive staff and student cases. If there is a positive case within a class, the program can also report any close contacts that may have occured.
Convert Close Contact to Positive Case
In the event that a close contact turns positive, programs can quickly report. By doing so a new positive case report is created and the program can submit all relevant information to the state.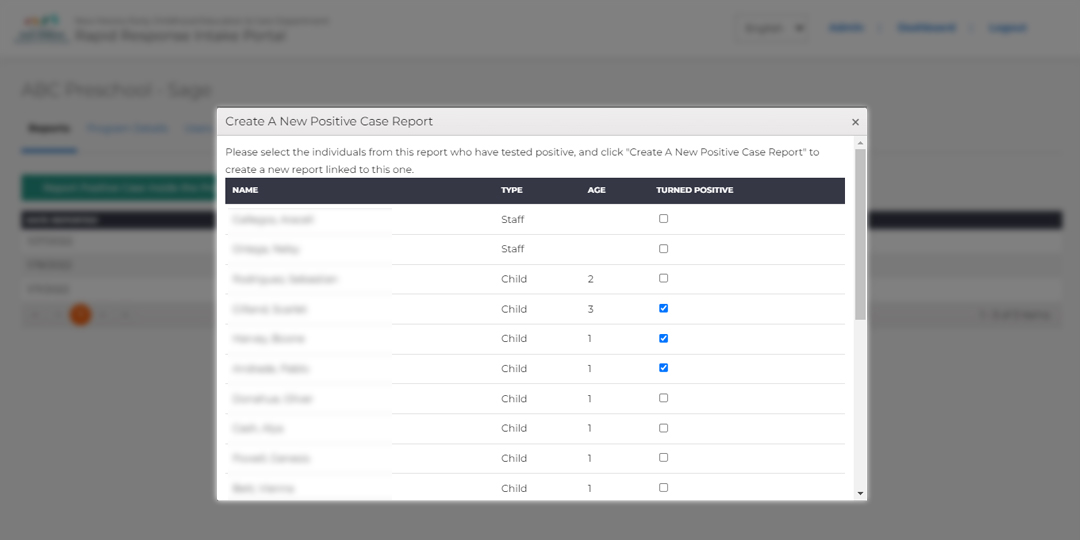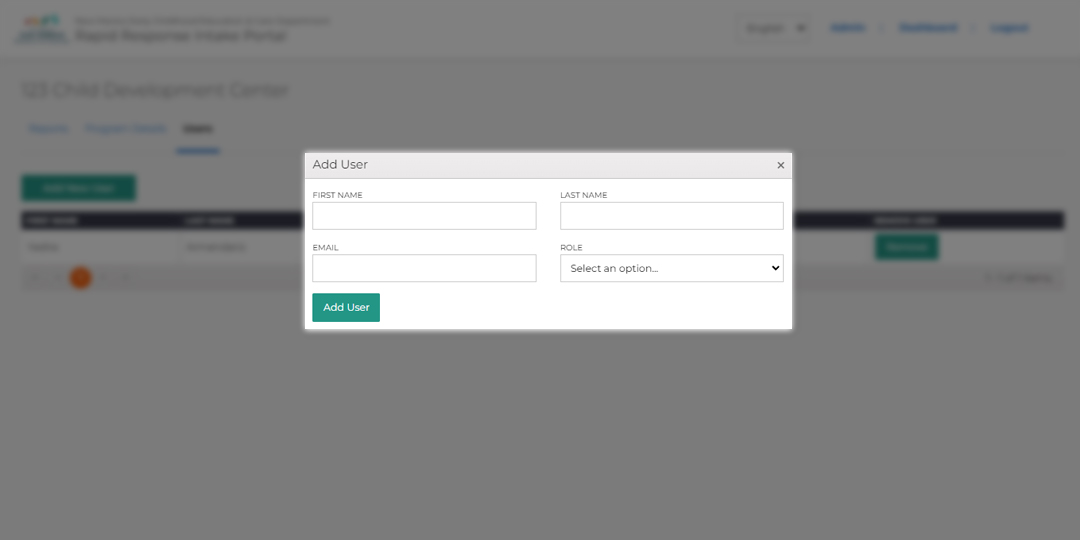 Controlled User Access
Once a program has been created, the director can add as many additional staff members to the profile as necessary. This allows for multiple admin staff entering data to minimize any delays in reporting.